Ecinomical Friendly Kentucky Blue Grass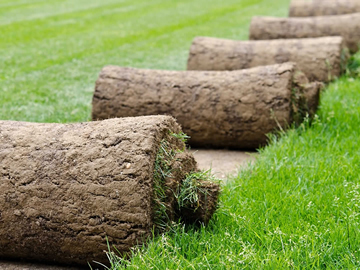 Most common grass in the Denver Area.
The most economical and commonly used sod in both Colorado and the United States is Kentucky Blue Grass.
Requires 1.25 inches of water a week
4 pounds of nitrogen per 1000 Suare feet of grass per year
Can be Mowed as low as 1.5 inches
Dog and children friendly
Durable against normal wear and foot traffic
Drought tolerant
Fescues are known for not only their drought tolerance, but also their shade tolerance.Fescue is also a sturdy, lower maintenance option that is also a great water saver.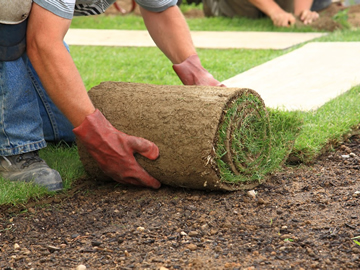 For shadey areas and also drought tolerent
Fescue costs a little more to install, but with the water requirements being less you will recover your money in water bill.
Saves up to 15-20% on water, requiring about 1 inch of water per week
When fully established, roots can reach up to 3 feet making Fescue extremely draught tolerant
Shade tolerant
High insect and disease resistance
Used in lawns, athletic fields, and parks
Has a thicker blade
Grows on many soils, and makes a good turf if fertilized and mowed right.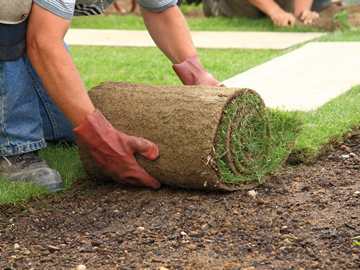 Great for dogs, high traffic, and drought tolerance
Bermuda grass is a very durable and versatile grass used in both residential and commercial landscaping as well as parks and athletic fields.
A thicker and lower profile grass.
Can be used in most sunny or shady areas, needing a minimum of 3-4 hours of sunlight per day
Requires about 1 inch of water per week
More drought resistant than any grass we offer by far
Excellent wear tolerance and a good option with heavy dog and family traffic
Grown by rhizomes, Bermuda fills in bare spots and patches more quickly than the average kentucky bluegrass, so it is great for dogs
Requires about 1 inch of water per week
Is known for being the best grass for the Colorado climate and weather conditions.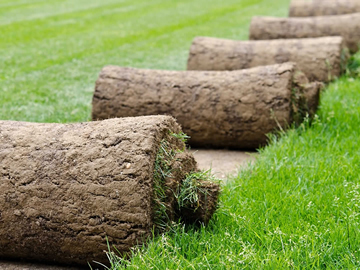 Short product description goes here
Product details go here.
Details
Lorem ipsum
Nostrud exercitation
Resources ipsum