Just Sod ... Do You Like Green?
Most folks do. Green is the color of life—the beginning of everything lovely. And when green is in your wallet, at a busy intersection, the color of your thumb or the look of a lush, dense lawn, green is good, really good.
If you're a discerning customer looking for premium level sod installation services and products..
If you need a team of sod specialists driven to provide you the comfort, beauty, image, value, pride and pure pleasure that comes from a lush, green lawn..
If you're looking for the best sod products, services and imaginative design assistance..
If you're looking for more choices and imaginative solutions to yard challenges you're facing..
If attention to detail is important to you..
If you have higher expectations.
And if you routinely surround yourself with the best products and services ..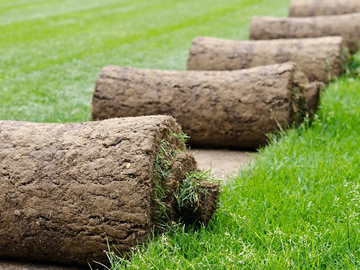 Just Sod Experts ... Spend a few minutes right here. Just Sod makes being green easy.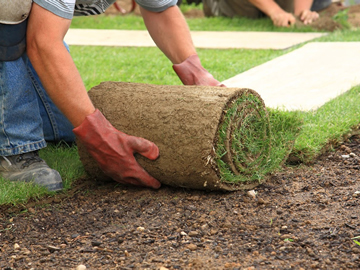 Just Sod is a trustworthy, hard working team of sod installation experts. We're ready and eager to get your project done promptly, safely and completely. Our people and our way of doing business is the best you can get.
Tell us your dream. Ask us your questions. Give is your worries. Put your search and our passion for green to work for you.
Use our convenient response sections for quick and easy access to the sod services and products you need or use our toll free number Phone # 833 JUST SOD / 833-587-8763.


Just Sod Specialists ... Need A Specialist?
Once upon a time, doing everything yourself was something admirable. Not so now when customers routinely demand immediate finesse and perfection. Today, doing a premium level service takes knowing more and more about something special to a consumer. Finding an expert to perform a miracles in time of need makes terrific business sense.
So if you're a general contractor, landscaper, remodeler, concrete artist,—if you help a home owners love and care for their property and bolster their pride of ownership, a tight business alliance with Just Sod adds up to a stroke of business brilliance for you.
If you don't do sod every day, all day. If your customer wants it perfect and fast, and if you want get the job done with just a phone call to support your brand of excellence, call us.
Don't do what a specialist can do faster and better We'll set up a relationship with you that you can and will trust again and again.